NOW HIRING… EXPERIENCED REAL ESTATE PROFESSIONALS
Position Qualification:
Living Stone Properties is always on the look-out for talented new additions to our professional sales team.  The ideal candidates are energetic, responsible individuals committed to providing conscientious representation to each client. It is our goal to interview only those candidates who are truly earnest about becoming a part of an experienced home sales professional team.
How To Apply:
If you are interested in a dynamic, challenging career with our company, we ask that you send your resume to Greg Cantrell at Info@Living-StoneProperties.com along with answers to the following questions. Please provide thoughtful and honest answers to each of the questions.
Question #1: What encouraged you to consider the profession of Real Estate?
Question #2: Why would you be a successful addition to our team?
Question #3: Describe a situation in which you had to learn something new. What did you learn, how did you learn it, and what was the result?
Thank you for your interest in Living Stone Properties and we look forward to hearing from you!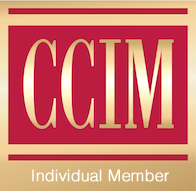 Living Stone Properties
285 S. Perry Street
Lawrenceville, GA 30046
Office: 770-277-9978
Fax: 888-870-3227