BUYERS!
We have a common goal: Making you a homeowner. Let's make it happen!
Ensuring you exceptional service at every step of your home buying process.
Search listings from the convenience of your home.
Be the first to get new listings that match your criteria.
Get real estate market watch updates for listings in your area.
"For Buyers" – Your source for the latest tips, checklists and free reports.
Personal Consultation – Vast experience and knowledge you can rely on.
Financial advice – loans, mortgages, interest and tax benefits.
Community information and utilities.
Find knowledgeable agents who know how to get the job done, get a good deal and are responsive to all your real estate needs. Providing you prompt service, personal guidance and professional competence from contract to settlement.
Listings at your fingertips!
Be the first to see the homes for sale in your area of interest.
Buyer's Home Inspection
This is the second major decision-making factor after the finances. See the checklist.
Preparing to Buy
Do not let that excitement make you forget about the key things that you need to consider when buying a home. Read on.
Condo or Single Family Home
Understand the types of homes to help you search in the right direction.
New home or a resale?
Both types of properties have their own advantages. Check out the comparison list now.
Moving Tips
Find out what you can do to make the move less stressful on yourself and your family.
You need a Realtor
Discover the value of a Realtor in the home buying process and save yourself the headache.
Renting vs Buying
What are the benefits of owning a home instead of just renting? Let's see the cost difference.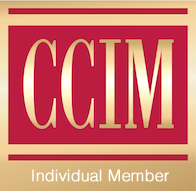 Living Stone Properties
285 S. Perry Street
Lawrenceville, GA 30046
Office: 770-277-9978
Fax: 888-870-3227