SELLERS!
Allow us to list your home for a quick sale. As real estate specialists, We know what it takes to sell your home. We bring expert knowledge, valuable experience blended with the latest technology, a well-defined marketing plan, a cohesive network, energy, enthusiasm and the excitement of a job well done.
Detailed Home Evaluation Report and advice on the best price to list your home.
Vast exposure to your listing.
Virtual tours to distinguish your listing.
"For Sellers" – Your source for the latest tips, checklists and free reports.
Personal Consultation – Vast experience and knowledge you can rely on.
Relocating – Everything you need to know about the neighborhood and transferring utilities.
If you are planning to place your home on the market, browse our website for valuable information on preparing your home for sale, pricing your home right, marketing it effectively and the home inspection processes.
We are passionate about our job, love our neighborhood and keep up with the latest trends and strategies so that we can pass them on to our clients.
How much is my home worth?
This will help you determine the approximate value of your house in today's market.
Staging Your Home
How will your home make a really great first impression?
What's that smell?
Learn what real estate agents mean when they say "If I can smell it, I can't sell it."
Hiring a Real Estate Agent
You will not know every requirement for selling a home, most especially if this is your first time selling. Ask the expert.
I want to sell my own home
This is not a time for mistakes. Find out what value a real estate agent adds in selling your home.
Home Inspection
A small amount of time that you spend now can give you a better deal for your home. Find out what the "Must Inspect" areas of your house are.
Foreclosure Risk
Have you missed your payments? Find out if you are at risk for foreclosure.
Your next home at your fingertips!
Are you also searching for your next home? See all available listings today.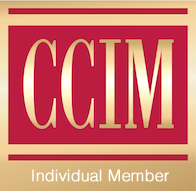 Living Stone Properties
285 S. Perry Street
Lawrenceville, GA 30046
Office: 770-277-9978
Fax: 888-870-3227