…thank you for your help in finding my new home. Your patience with me and your knowledge of the real estate market convinced me that I had chosen the right agent. I also appreciated your willingness to accommodate my schedule.
David Burns, Buyer
We were so pleased when we interviewed Greg. We found him to be relaxed, calm, and thoughtful – a real professional. Our house sold in 9 days and for an excellent price.
Vic and Jane Cooper, Sellers
When we decided to list our home we had a variety of options. You convinced us that you would devote your energies toward the sale of our home and you exceeded our expectations. We have used many Realtors over the years, but none have been more responsive or pleasant to deal with during the process.
Ken & Priscilla Stockwell, Sellers
We needed expert advice on current real estate trends, pricing, financing, and the making and accepting of offers. You provided this with patience and understanding.
Mr. and Mrs. S. Sewell, Sellers
Not only were you able to help with all the details in purchasing the house, but when our financing fell through, you were able to assist us in finding another source that was willing and ready to finance the house for us.
Audrey Moore & Brian Womack, Buyers
In May 1998, Mr. Cantrell took over the job of listing my home from anther agent that had listed the property since December 1996. By June 1998, my house was closed. Mr. Cantrell took the necessary time and effort to do all that could be done to advertise and sell my home. Although I was in another state, Greg kept me regularly informed and he arranged to have work done on the house in my absence.
Eric Gauff, Seller
…thank you for the outstanding job you did in selling my house, and for the assistance you gave in the purchase of my new house. Admittedly, mine was not the easiest house to sell; however, you maintained your optimism and never seemed to stop working.
Ray Phillips, Buyer and Seller
We just wanted to thank you for all your help in the purchase of our new home in Monroe. We felt that you were someone we could trust. And you are.
Carol & Doris Brownlee
Greg's experience and knowledge of real estate combined with his patient, courteous and caring nature convinced us that he was just the person to aid us in our search. With his help and guidance, we soon found a house that we loved.
Joan Scales, Buyer
Greg we thank you for everything you've done for us. You were always quick to reply to an email or phone call. We were very unsure about the whole house buying process, but you walked us through it step by step and made it very simple.
Scott & Renae Krawczyk, Buyers
My wife and I wanted to thank you for helping us sell our house in such a difficult market. We couldn't have done it without your knowledge of the market, your excellent advice and counsel, your hard work on the countless details from listing to closing, and your absolute focus on what needed to be done. You made this happen, and we are very grateful.
John and Erin McBride, Sellers
I didn't know the area very well and you guided me as to which neighborhood would be best suited with my family and budget. You treated me like family and took me under your wing and helped me find my first home.
Cynthia Ebner, Buyer
In what I have heard most people say is an aggravating and painful process, Greg was able to make it seem like everything as under control and moving along smoothly. In the end, Greg was able to get more than what we were asking for and did so in a timely manner.
Tara and Lee Brown, Sellers
He is a high energy professional and expresses nothing but integrity in all areas of buying and selling a home. Organized and diligent, Greg uses the latest technology and tools available to make the process of buying and selling a home easy and painless.
Tim & Stephanie Stewart, Sellers
Greg really did deliver exactly what he promised with his services. He is so savvy and skilled. That, coupled with his personal attention and care, made him the perfect realtor. I would recommend him to anyone, but especially a client who has buyer/seller anxiety.
Dana Baum & Sharon Hall, Sellers & Buyers
You were such valuable resource throughout the whole process. I could count on you to answer emails and phone calls very quickly (do you ever stop working?!) and I always felt that you were looking out for OUR best interests. You are always the voice of reason and reminded us of our goals when emotions came up; we are so grateful for that!
Amanda & Robert Lorch, Buyers
First and last, you went above and beyond our expectations in every phase of the process. We always felt that our wellbeing came first for you. The goal was never to simply sell a home to a customer but to provide the right home for your client.
William R. Burch, Buyer
The process of dealing with the builder and dealing with the other realtor was made much easier by Greg and his team we had a lot of issues with the builder and Greg stood up for us and fought for us and the builder definitely felt his presence more than ours. They learned really quick that they should not try and roll over us with Greg by our side.
Alma, Edin, Emma and Zane Smajlovic, Buyers
When I finally found my perfect home, Greg was amazing at negotiating my contract and ensuring that I was protected in my investment. He read through each and every page of my 35 page contract and explained everything to me and also fought for appropriate changes in the contract.
Nicole Duke, Buyer
Upon the expiration of the original listing Mr. Greg Cantrell was retained to Save the Day. Within weeks activity increased. Greg goes the extra mile to assure results.
Roy Ayers, Jr, Seller
Greg took our hand and led us every step of the way, even going out of his way to ensure that our selling and buying objectives and goals were met.
Chris Deach, Seller & Buyer
During the time of the search and purchase we lived in Tucson, AZ, making finding a good realtor vital to ensure our best interests were being looked after. You definitely met our needs with lots of home choices as well as prompt responses when we had questions.
Richard McGahee, Buyer
As I was driving down to Buckhead this morning to the closing of the property, I started thinking of all the work and preparation you put into listing and selling this property. I know you worked diligently in researching the area around my property to list the property in a manner that brought me a quick and equitable sale. From the day you listed my property, we had a signed contract within 17 days.
Danny Lowery, Seller
Since I didn't want to return to Atlanta, I asked you to represent me at closing and you took the utmost care as my Power of Attorney. You are one individual whom I believe can be trusted implicitly.
Hope Payne, Seller
You and your entire staff proved to be very helpful, very knowledgeable and very professional. We appreciate everything you all did to insure a smooth closing. It went off exceptionally well even when the lender of the buyer came up with a last minute request the day of closing.
Derek & Wanda Phillips, Sellers
Commercial/Land References Summary
If it wasn't for the energies and efforts of strong listing agents such as yourself to secure properties for the public to choose from our business would not be nearly as pleasant and rewarding as it is.
Joe Anziano, Vice President, Managing Broker, Northside Realty
Greg was instrumental in locating our current development at Treemont. He was invaluable throughout the negotiations of this site and assisted us in every detail.
Joe Ackerman, President, Rising Homes, Inc.
Greg brokered 48 lots for me in Hearthstone Subdivision with the builder(s) taking down 30 of the lots up front and the remaining 18 lots within 6 months. The transaction went very smoothly with Greg's buyer closing as promised. Greg handled himself very professionally in that transaction with everyone leaving the closing table feeling that a great job had been done by Greg.
Wayne Bartlett, Managing Broker, Maynard & Bartlett Realty Group, LLP
I wanted to let you know how much I appreciate and enjoyed you handling the sale of my Gwinnett County townhouse lots. Your professionalism, thoroughness and attention to detail were instrumental in negotiating the sales agreement and continued through until we closed the transaction.
Walter J. McCloud, President, Royal Oak Properties, Inc.
I highly recommend Greg to anyone looking to purchase or sell real estate. He was extremely attentive to my needs in the sale of my office building. His strategic ideas helped as we moved through the selling process.
James C. Swaim
I have known Greg for about 10 years. During this time, he has worked with my company as both a Listing Agent for homes as well as a Buyer's agent for Land and Lot Purchases. I found Greg to be very knowledgeable in the real estate market, motivated, as well as fair and honest. Greg has a strong work ethic for getting the job done.
Mark Richardson, Richardson Housing Group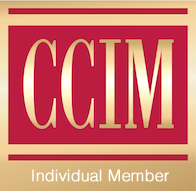 Living Stone Properties
285 S. Perry Street
Lawrenceville, GA 30046
Office: 770-277-9978
Fax: 888-870-3227